I find it fascinating that I've been into BMX and/or skating since the mid-'80s, and yet I have never once watched any of the X-games. I guess it's because I'm mostly into super tech type stuff... I would much rather watch Rodney Mullen work a simple manual pad rather than see a bunch of corporate execs try to entice guys to get "X-treme" and go out and kill themselves...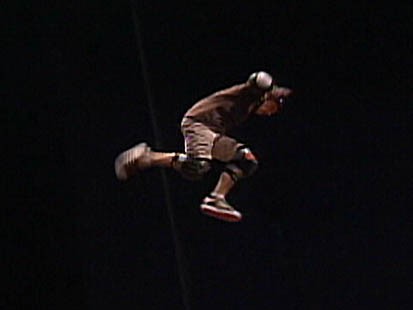 Having said that, I think I'm going to
get my X-treme on
for the first time tonight. Unless it's nice out, in which case I'll probably go ride.